Pasteuriser Unit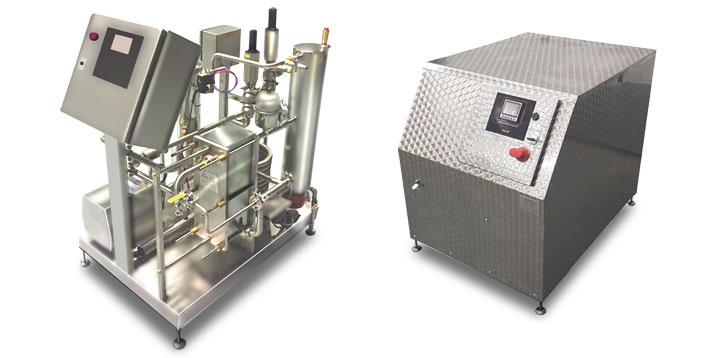 Download Brochure

KK engineering services have launched a fully automatic plug in pasteurizer that is easy to use and guarantee product quality.

Features of KK Pasteuriser Unit
• Capacity 200-10,000 l/hr.
• Compact skid mounted.
• Automatic control panel with PLC.
• Touch screen display to give on the spot display of the temperature.
• Hot water system with heating elements.
• Flow diversion to guarantee pasteurizing temperature.
• All temperature and data logged for downloading via USB port.
• Automatic dosing of detergent with conductivity control.
• Automatic water flush.
• Automatic level control.
• Automatic fill valve to control the feed to the pasteuriser.
• Fully certified with CE marking.
• Online monitoring available.

Compact Milk Pasteuriser Unit
• Easy to use.
• Robust in design.
• Cost effective.
• Reliability.
• Fully automatic from start to finish.

Reduce the risk of bacterial contamination with a KK Pasteuriser.